Málaga is the gateway into the Costa del Sol, but as a city it offers so much more than that.
The city boasts a sleek port, an exciting culinary scene, and a rapidly growing clutch of artistic attractions. In fact, it's quickly becoming recognised as one of Spain's cultural hubs, bursting at the seams with places to explore from the attention-grabbing Pompidou Centre and ever-popular Museo de Picasso to the street-art-cloaked streets of its edgy Soho district.
But it's not all new. This is one of the oldest cities in Spain and hallmarks of its rich past are scattered across Málaga: the cobbled streets of the old quarter, its mountainside Roman Amphitheatre, the Moorish citadels of the Alcazaba and Gilfarbaro. And even once the sight-seeing is done, there's still a city full of rooftop bars, gleaming boutique stores and nearby beaches to explore.
One of the things we love about this charming city is its mix of old and new, and then there's its proximity to the Sierra Nevada mountain range. In Springtime you can have breakfast on the beach in your shorts and drive one hour into the mountains to go skiing. Where else in the world could you enjoy this?
Málaga has remained unspoilt, largely untouched by mass tourism despite its busting airport and rarely explored by sun-seeking visitors, despite the city itself being home to vast stretches of sandy beaches. These beaches share the soft sand and gentle Mediterranean surf of those found in Torremolinos, Marbella and Fuengirola, but what lies in front is more traditionally Spanish.
There are no British cafés, Irish pubs, swish beach clubs or designer boutiques lining the promenade. Instead, Málaga dots its paseo marítimo with several traditional chiringuitos, tapas bars and seafood restaurants; so, if this is your thing, visit, relax and enjoy the beach in the same manner as a local would.
The city's location in south-western Spain ensures its weather is pleasantly warm all year round. In summer it gets hot, but not uncomfortably so like Sevilla and Cordoba, while winters are rarely cold.
The lengthy promenade throbs with activity throughout the year, attracting Málaga residents of all ages: older people amble along, stopping intermittently to enjoy the horizon from the comfort of a shaded bench; fitness enthusiasts' cycle, jog, or rollerblade past.
Much of Málaga is also characterised by gleaming contemporary buildings, the bus station connects the city with much of the rest of Spain, and every department store, supermarket, pharmacy, and medical facility can be found here, all impressively modern, efficiently-run and easily accessible.
In the stunning old town area of the city, Málaga's rich history comes to life in the form of many intriguing and often spectacular sights. The excellent Picasso Museum (Pablo Picasso was born in Málaga, not far from where Antonio Banderas now has a penthouse) is one of the finest of its kind in Europe, while the faded majesty of the Alcazaba and the 14th century Gibralfaro Castle hints at a history defined by battle and glory. The beautifully baroque cathedral is flanked by fragrant gardens, a pretty café-lined square and the ever-present horse-drawn carriage stations.
The atmosphere in Málaga's tightly woven cobbled streets – particularly during the hot summer months – is intoxicating, almost Bohemian, particularly in the vibrant Plaza de la Constitución and Soho district, while the boutiques and technology stores that populate the chic Calle Larios offer a glimpse of a city that has come to terms with its unique position at the heart of southern Spain's premier tourist destination.
No longer does the city completely shut down for siesta; no longer does it kowtow to the ostensible cultural might and historic dominance of Sevilla; and no longer does it view its own charms as somehow less worthy – Málaga has found its voice.
If the city is finally finding its voice, you'll soon lose yours after a night out. Ferociously loud, eclectic, and vibrant, the streets of Málaga are swamped at the weekend with mostly young revellers enjoying plenty of affordable tapas and beers, chattering with friends and frequenting a diverse array of music venues, ranging from earthy live-music gatherings to slick nightclubs and edgy techno houses.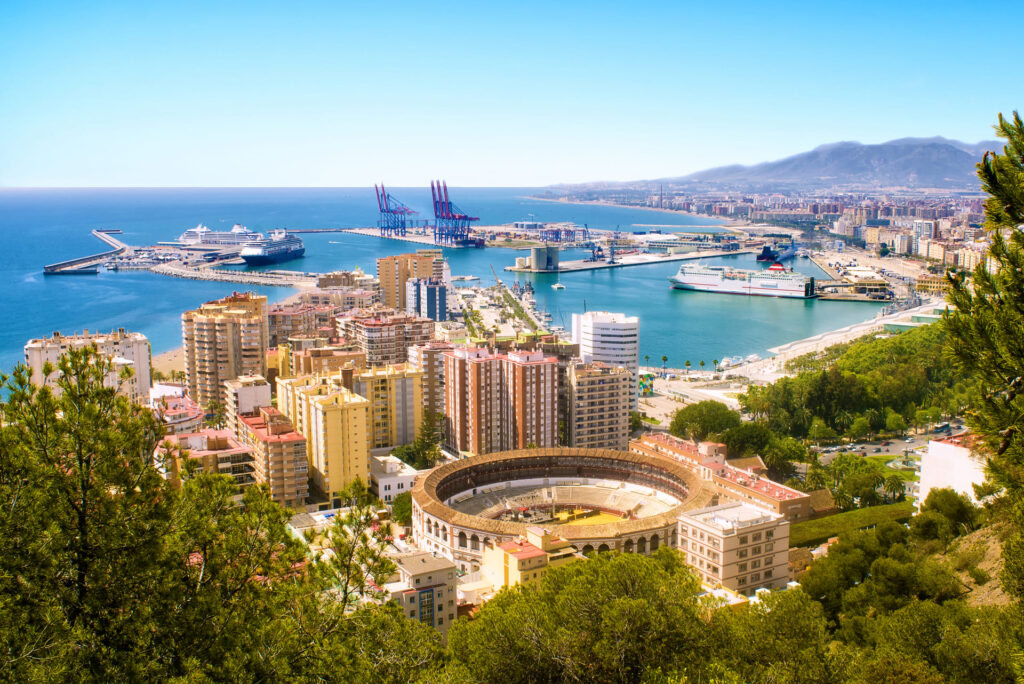 For something a little more refined, the wonderful Cervantes Theatre has a year-long schedule of internationally acclaimed shows, acts, performers, and artists; and the city's burgeoning cultural attractions include (in addition to the Picasso) the Pompidou Centre, Carmen Thyssen Museum, Contemporary Art Centre, St Petersburg Collection Russian Museum, Classic Cars Museum, Wine Museum and (on the city outskirts in Churriana, near the airport) the Gerald Brenan House.
Dining out in Málaga is an inexpensive pleasure. While the city does what pretty much every Spanish city does – offer beautifully fresh and varied tapas on almost every street corner – Málaga also has a fine vegetarian gourmet scene, and the city's huge port ensures a fabulous seafood meal can be enjoyed at nearly all restaurants across the city.