Coín tends to be overlooked by many tourists visiting the Costa del Sol, who disembark at Málaga airport and head straight for the bright lights of the coastal resorts. Local Spaniards and expats who call the Costa del Sol home know better, of course.
A day trip to Coín is always something to be savoured. The town's traditional appeal, Andalusian authenticity and breath-taking location make it extremely easy on the eye and the wallet.
Coín is not the sleepy little backwater it is sometimes made out to be. It has a large and thriving expat community, and on the outskirts of the town, there are several highly sought-after residential estates comprising spacious detached villas (many with their own private pool), attractive semi-detached properties, modern townhouses, and well-appointed apartments, all surrounded by bucolic countryside. In the town centre, there are not too many new-build homes to choose from, but traditional townhouses and flats are popular with an increasing number of foreign buyers who are looking for a more traditional experience from living here in Spain.
Coín sits on a settlement that is older than antiquity and was once a Roman centre where marble – as well as citrus, olive, cork, and almond cultivation – was the catalyst for its growth. Today, the citrus and olive groves remain, blanketing the hills that form Coín's natural boundary. The fertile valley is fed by several freshwater streams which, in the 15th and 16th centuries, were diverted into fountains that are still evident in the town's narrow streets and charming plazas.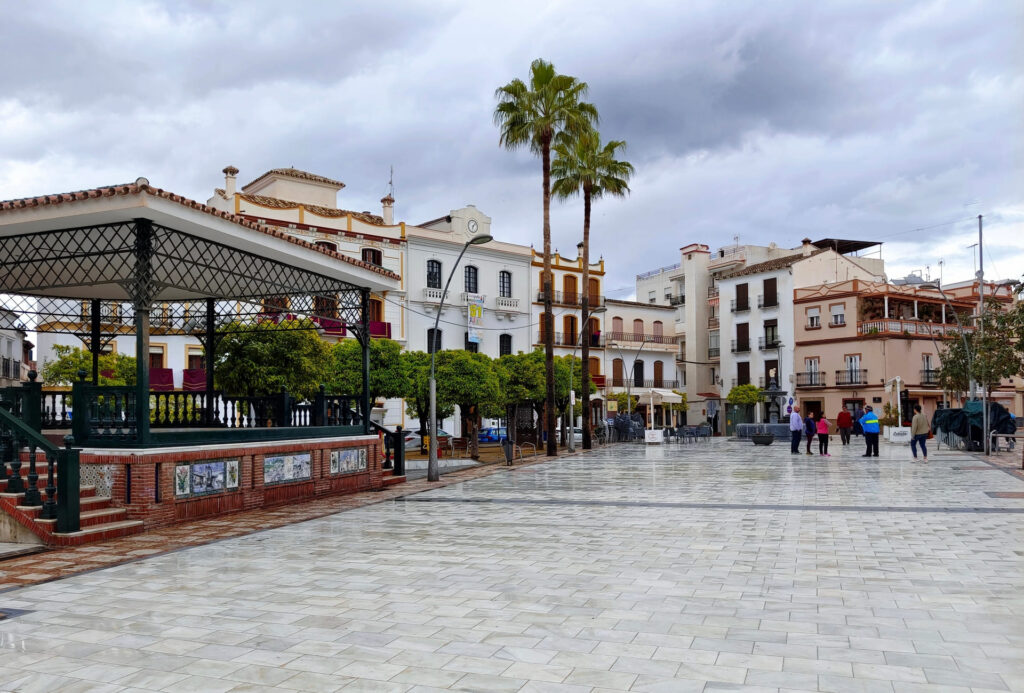 At the main Plaza Alameda, captivating cafés jostle for your custom as they spill out onto the square, and the whole town offers an excellent selection of restaurants, many serving an intriguing array of tapas.
Outside the town, the La Trocha commercial centre has several large chain stores, a paddle tennis centre and a cinema; and some of the area's finest hiking and mountaineering trails can also be found on the outskirts.
Dining out is inexpensive and a great social event. With scores of outstanding tapas bars plus a few expat-oriented establishments dotted about the town, finding a place for a beer, glass of wine or gin tonic is an easy matter.
There are many things to do in Coín. From markets, fairs, to luxury spas and there's even a cinema! Additional pursuits could include a moonlit stroll at the renovated El Nacimiento spring, complete with artificial lake, parkland and cafeteria.