Forming an imposing natural fortress, the traditional town of Alhaurín el Grande is steeped in history, soaked in classical Andalusian architecture and atmosphere throughout, and highlighted by stunning views across the Costa del Sol's undulating hinterland.
Alhaurín el Grande is a village town in Guadalhorce Valley found on the northern slope of Sierra de Mijas. This is a typical Spanish village in a rural landscape, it is surrounded by various fruit trees, corn fields, olive groves and gardens, yet it's just a short drive away from Marbella and the beaches of La Cala de Mijas.
Alhaurín el Grande has a population of approximately 25,000 and is situated a little inland compared to its sister town Alhaurín de la Torre. These two are at least 15 kilometres apart, yet both appeal to buyers looking to change their lifestyle.
Its appeal as a traditional village away from the large tourist resorts on Costa del Sol means it has a thriving expat population and makes it a good potential choice if you want to move to Spain. Alhaurín el Grande is rich in history and has also played an important role in the eras of the Romans, Greeks, Visigoths and Arabs. Living here will ensure you are blessed with some of the best views of the Spanish countryside.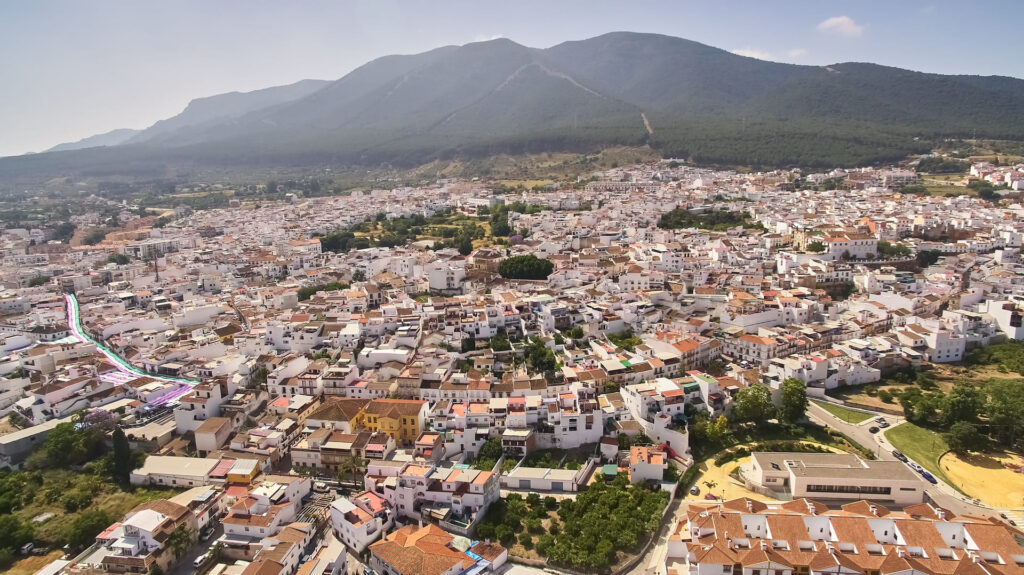 With its easy access to Málaga Airport, Alhaurín El Grande's property market has been popular with British, Irish and other northern European buyers for decades. The attractive new-build villas, townhouses and apartments blend in perfectly with the incumbent surroundings, while the expat population has created a thriving community that has buoyed Alhaurín's economy. From holiday and residential homes to friendly expat bars and sports clubs, Alhaurín loves its inherited inhabitants, and they love Alhaurín back.
The town's dramatic setting is at the heart of the fertile Guadalhorce Valley landscape: lush green hills giving way to bare rock faces to create a magical backdrop. Snugly wedged into the hillside, Alhaurín has a rich history that goes back to Roman times and was shaped massively by Moorish occupation in the seventh century. Remnants of Roman columns and Arabic arches sit alongside classically Andalusían architecture.
In town, Los Candiles and El Postillón plazas feature pretty fountains and are resplendent with charming cafés; the municipal sports hall has an open-air swimming pool and multi-use sports pitches; and the Iglesia de Nuestra Sra. de la Encarnación (church), Molino de los Corchos (cork mill) and Colmenero de Pan (bread museum) are just three of the hugely popular tourist attractions.
Beyond the confines of the market town, much of Alhaurín's charm lies in its rural surroundings, where numerous hiking trails take you through stunning olive and citrus groves, challenging scrubland, and fragrant pine forests. Whether by foot, cycle or horseback, the leafy countryside of Alhaurín el Grande is there to be explored.
Spaniards famously know how to party, and Alhaurín's residents most certainly live up to that reputation. Impromptu street festivals, shows and gatherings are commonplace, and the town offers a surprisingly large number of cool late-night bars and clubs.
The streets reverberate at night to the sounds of clinking glasses, rapid chatter and scraping cutlery: simply cherry-pick the restaurant that appeals to you and await the amicable service and invariably wonderful cuisine.
Golf: One of the best things to do in Alhaurín is playing Golf on one of their impressive golf courses. Alhaurín Golf is one of the most spectacular golf courses on the Costa del Sol. The course consists of 18 holes par 72 that has been designed by the legendary golf player Severiano Ballesteros and a 9-hole par 3. The entire course gives uninterrupted stunning views of the Sierra de Mijas and the Mediterranean Sea. It is a challenging course as some areas are uneven, so it is a great challenge for the experienced player with middle and high handicap.
San Sebastian Church: Small but if you like visiting churches or beautiful buildings this is one not to miss. The gold, the statues and the colours plus the architecture are wonderful. It is situated in the old part of town, and you can combine your visit with a truly Spanish experience in one of the bars or restaurants that are in close proximity.
Museum Of Bread: When visiting Alhaurín el Grande, you cannot leave without having visited the Museum of Bread. It is located in the midst of the ruins of an old church in the town centre. Next door to the museum is a bakery that serves delicious pastries and bread, this bakery is coincidentally owned by the same people that own the museum and both the museum and bakery are located on Calle Cruz.