Marbella is a place that consistently draws admiring glances from other resorts. It is a town that can be ultra-exclusive for the rich and famous while also affording the Average Joe and Joanna their chance to hob-nob with the elite in a way that just couldn't happen in Monte Carlo or St. Tropez.
Marbella is just a beautiful place to live. Boasting 27km of sun-kissed beaches, a breath-taking backdrop of mountains, and a whitewashed Old Town, it's a truly stunning and tranquil location – with something for everyone to enjoy, young and old. From a practical point of view, it's also ideally situated between Málaga and Gibraltar – with both international airports just a short drive away.
Together with exciting golfing, refreshing water sports and the enticing history of several nearby towns, there really is always something for everyone in Marbella. Even the Sierra Blanca Mountains are close, providing the most stunning backdrop for the town.
Luxury is a way of life in Marbella – particularly in areas such as the Golden Mile and Puerto Banús. If you're looking for exclusive wine bars, fine dining restaurants, high-end boutiques, world-class golf courses, you'll be spoilt for choice, and this is the perfect place to invest in a second home. The charming Old Town is lower key and one of the best places to spend an afternoon lunch.
If you are looking for property in Marbella, you'll find everything from palatial villas and expansive penthouse suites to traditional townhouses and apartments. Some boast a contemporary style and are fitted with start-of-the-art technology. Others are authentic, with charming Andalusian features. There really is something to suit everyone and the Marbella lifestyle is one that is hard to beat.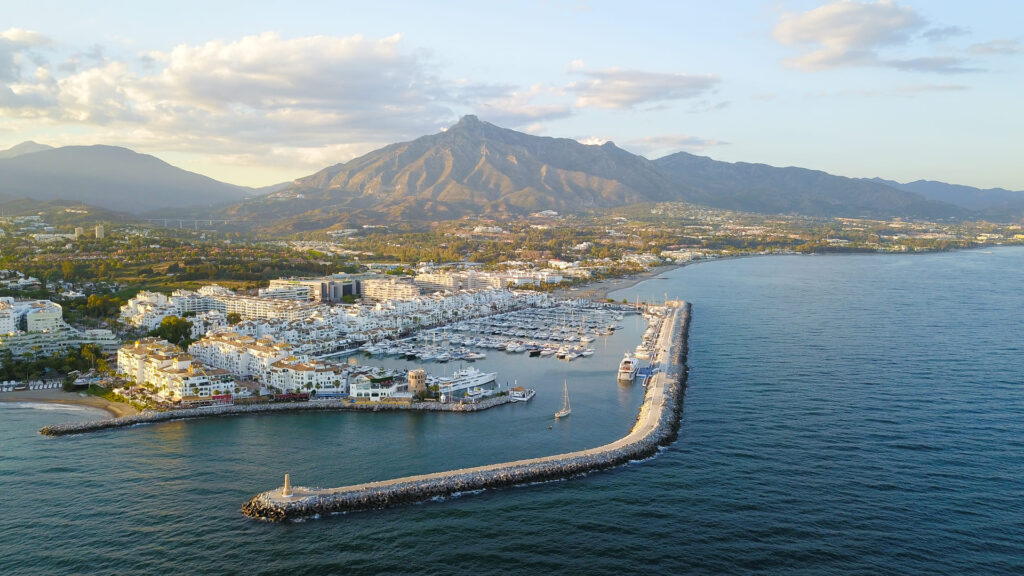 One of the most glorious ways to experience Marbella is to take an early morning or late evening stroll along its delightful Paseo Marítimo: a sweeping stretch of promenade that takes in the entire length of the main town area; where palm trees guard beautiful terracotta villas, lavish hotels elegantly creep towards the beach (only imposing in the most discreet manner), and people of all ages stroll, run, skate, cycle and chatter as charming cafés, traditional tapas bars and chilled-out chiringuitos serve all manner of delights for the hungry and thirsty.
The oldest part of Marbella is a real find. It's a labyrinth of pedestrian streets that are laid with red tiles and crazy paving. The buildings are all whitewashed and topped with terracotta roofs, and many date back to the renaissance. Some are wrapped in bougainvillea; in fact, the whole area is bright with flowers. The houses are all arranged on corridor-like streets that emerge on little squares like Plaza de los Naranjos, where the square's restaurants place their seating in a small formal garden bordered by orange trees. The old quarter is also kept spotlessly clean, to the point where the tiles shine in the sun.
Just a few steps south of the Old Town is a park, Almeda Park, that feels like a private garden. Below a thick canopy of tropical foliage are marble-paved walkways, fountains, and benches where you can hide from the sun in the afternoon or sip a cup of coffee in the morning. Many of the benches are clad with "azulejos", classic Andalusian hand-painted tiles that show the city's monuments and history.
There are 20 beaches along the front of Marbella, most with sand that has a darkish tint, and all are served with facilities like chiringuitos (beach bars). Lifeguards are on duty at nearly all of them from Holy Week right the way through to the end of September. The handsome Avenida Del Mar walkway leads down from the Alameda Park to Playa de la Venus next to Marbella's marina. It's a broad pedestrian avenue with palm trees, meticulously trimmed hedges, and several pieces of great public art. The bronze sculptures were designed by the 20th-century surrealist Salvador Dalí. There are lots of shops and bars along the walkway, and if you're visiting Marbella by car then there's a handy car park underneath the esplanade, with convenient access to Marbella's old-town and beaches.