Malaga, a beautiful city located on the Costa del Sol in Spain, has a lot to offer even when summer is over and the temperature drops a little. In November, the city comes alive with a series of exciting events and festivals that will delight culture buffs, music lovers and foodies alike. Here are some of the highlights you can't miss when visiting Malaga in November: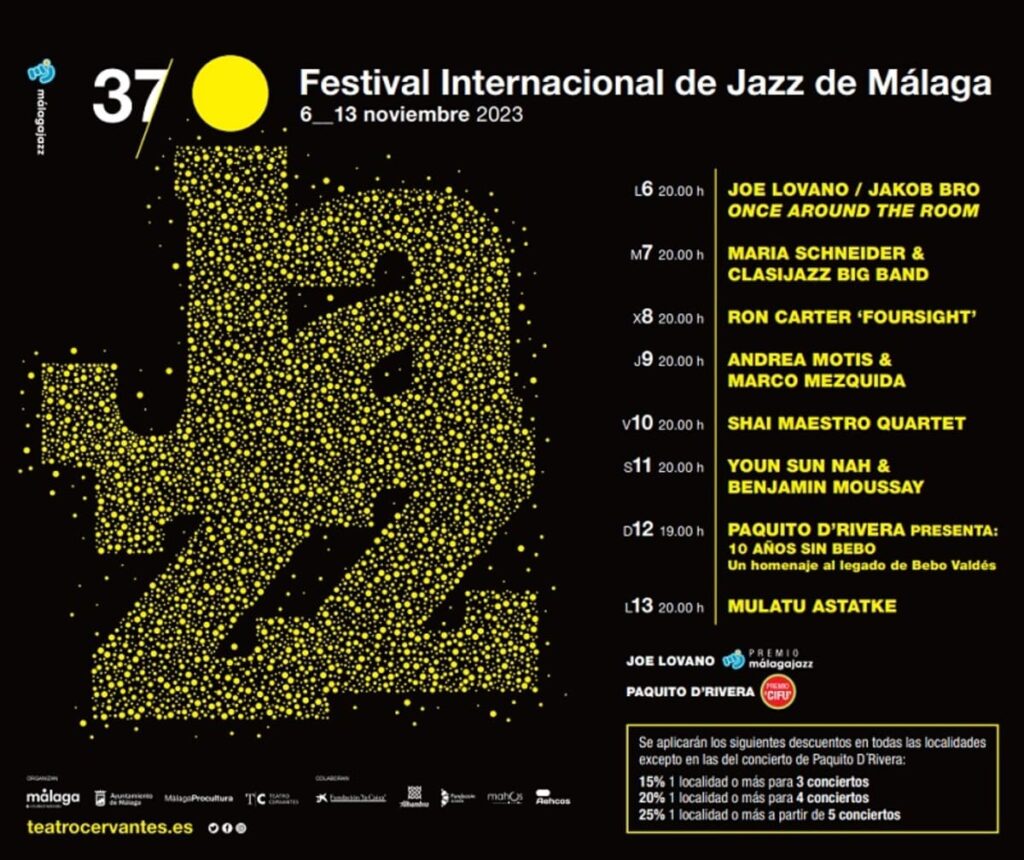 Malaga International Jazz Festival
The International Jazz Festival in Malaga is a highlight for jazz lovers. The festival brings talented jazz musicians from around the world to Malaga for a week's worth of musical experiences. The concerts take place at the prestigious Teatro Cervantes, an architectural gem in its own right. The festival encompasses a wide range of jazz genres, from traditional jazz to modern fusion. This is a great opportunity to enjoy great music in a cultural and historical atmosphere.
Access the link below for an overview of musicians and ticket purchases.
Program and tickets:
https://www.teatrocervantes.com/es/ciclos-y-festivales/37-festival-internacional-de-jazz/
When: November 6-13
Where: Teatro Cervantes, Malaga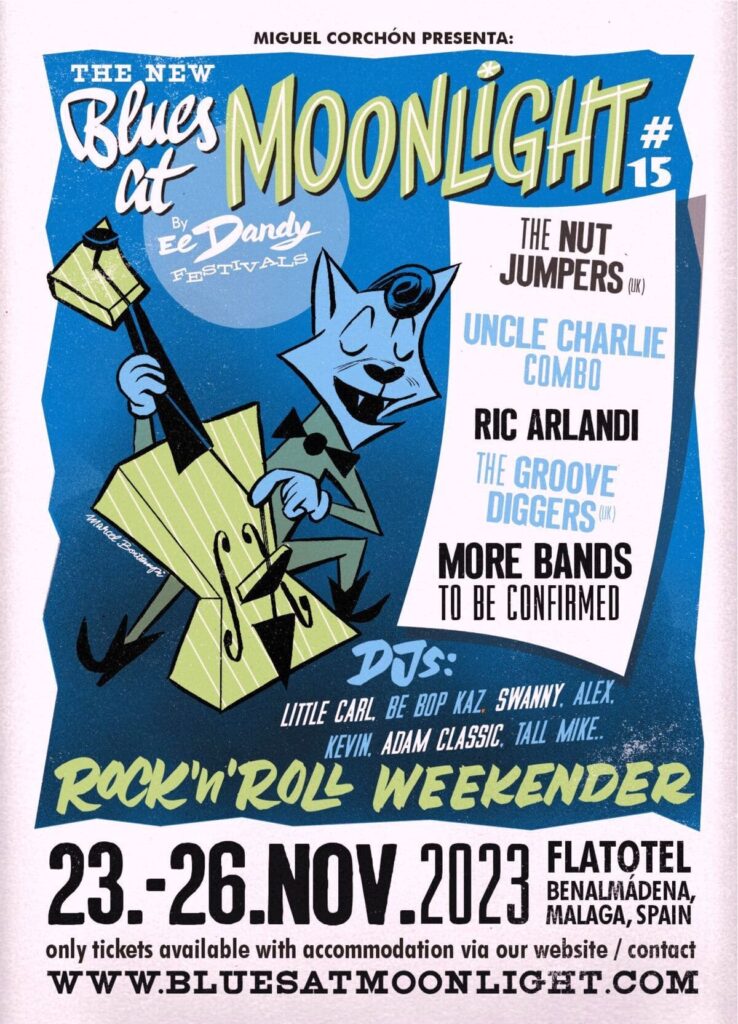 Blues at Moonlight Benalmadena
If you want to experience blues music by the sea, Blues at Moonlight in Benalmadena is the place to be. Hotel Sunset Beach hosts this festival that attracts blues enthusiasts from all over the world. The concerts create a relaxing atmosphere and you can enjoy the music with a view of the Mediterranean Sea. It's a unique way to immerse yourself in the deep roots of the blues while enjoying the beautiful coastal landscape.
Program and tickets: https://bluesatmoonlight.com/es/
When: November 23-26
Where: First Flatotel International, Benalmádena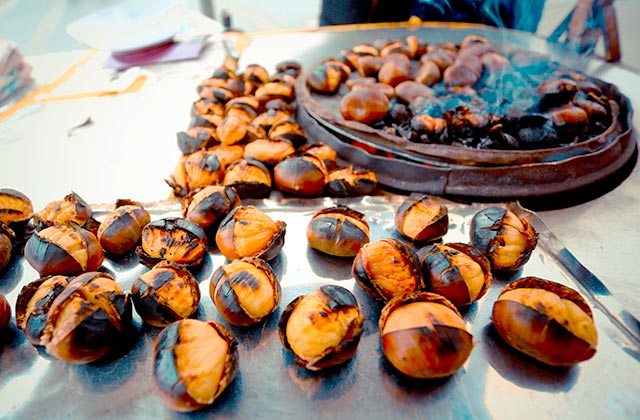 Tostón Festival
The Tostón Festival in Ojen is a welcome event that marks the transition from autumn to winter. The festival is all about celebrating chestnuts and nuts, an important part of Spanish cuisine. You can expect traditional Spanish music and dancing, as well as food stalls serving delicious nut and chestnut-based dishes. This is an authentic and cozy experience that allows you to immerse yourself in local culture.
When: November 1
Where: Ojen, Malaga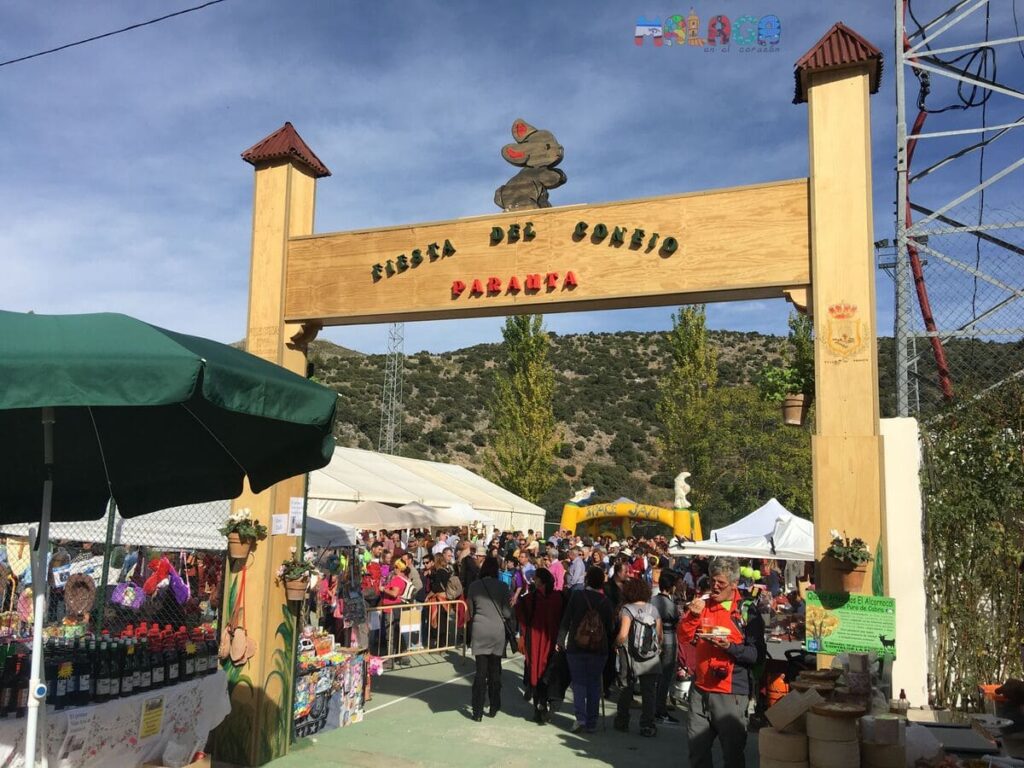 Fiesta del Conejo
Parauta's Rabbit Festival is a festive opportunity to explore the more rural and traditional aspect of Andalusian culture. Here, around 30 different stands offer everything from the unique cooking methods of rabbit meat to other culinary specialties of the area. There will also be entertainment for children throughout the day and special rabbit dishes so that everyone can experience this Andalusian culture.
When: November 11
Where: Parauta, Serranía de Ronda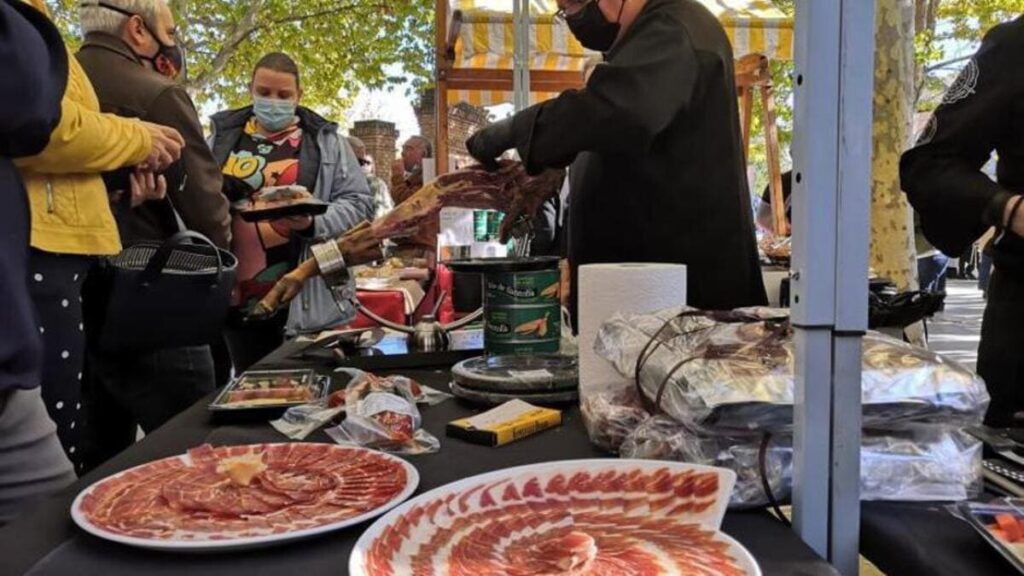 Fiesta del Jamón y el Queso
The Ham and Cheese Festival in Campillos celebrates one of Spain's most famous delicacies – ham and cheese. This is a culinary event where you can taste different variations of Spanish ham and cheeses, as well as learn more about its production and history. It's also a great opportunity to explore the picturesque town of Campillos and join in the local festivities. The town is a bit away from the sunny coast, but if you have a car at your disposal, we would definitely recommend heading there for a gastronomic experience you won't forget.
When: First Sunday in November (05.11.2023)
Where: Off. Santa María del Reposo, 4, 29320 Campillos, Málaga
This time of year allows you to experience the city in a unique way, away from the hustle and bustle of summer. You'll find that Malaga still has plenty to offer, from musical events to local festivals celebrating Spanish culture and gastronomy. So go on an adventure, explore the beauty of Malaga and take part in the exciting events that await you. November in Malaga is sure to leave you with unforgettable memories and a deeper understanding of this charming city on the Costa del Sol.